2021 ACCC Conference Dates-       Oct 7-9, 2021
---
Info from the previous conference:
2020 ACCC Conference
The American College of Chiropractic Consultants, The West Hartford Group and The Council on Forensic Sciences
Present for Re-certification
Knowledge and Skill Building for the Chiropractic Expert
Dates
October 8, 9, 10 2020
Location
Chicago Marriott Oak Brook
1401 W. 22nd Street
Oak Brook, IL 60523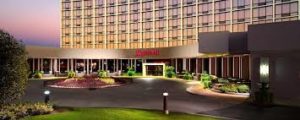 27 Hours of Continuing Education Hours for DC and AAPC
Thursday Oct 8, 2020
Jeff Miller, DC
Assessment & Diagnosis (Morning)
Kathy Mills Chang, C.P.C.
2020 E&M updates, Coding Issues (Afternoon)
Warren Jahn, D.C. & Leanne N. Cupon, D.C.
Forensic Practices (6-9 pm)
Friday Oct 9, 2020
Lawrence E. Stolar, D.C.
Chiropractic Delegation of Authority and The Potential for Un-just Enrichment (8-10 am)
David Boll, D.C.
The Expert Consulting Role in Addressing a Self-Funded Plan's Chiropractic Concerns(10 am-noon)
Robert Honigsfeld, D.C. moderator
Panel Discussion: Trending Clinical & Forensic Topics (1-3 pm)
Panelists
Lawrence E. Stolar, D.C.
Lawrence Humberstone, D.C.
Daniel O'Day, D.C.
Mathew Smith, Esq. Exec. Dir. CAIF
The Changing Faces of Insurance Fraud (3-5 pm)
Saturday Oct 10, 2020
Craig Nelson, DC
The Food Fight in Nutritional Science (8-10 am)
Michael Miscoe, Esq.
Common Errors in Compliance and Fraud Enforcement Investigations (10 am- noon)
S. Steven Baker, DC
Medicolegal Mock Trial (1-4 pm)
Future Conference Dates:
October 7 through October 9, 2021